Sitting around doing garden dreaming. It's a hazard spurred on by new catalogs and cold winter nights. I've included a few photos of some pretty interesting stuff.
This LARGE limestone three-tier fountain is on my garden bucket list. If I had bought this in my garden beginning instead of the multitude of cheap substitutes no longer in my gardens, the cost would have been a wash. Why! Oh! Why! did I let myself believe the $99 plastic fountain will be a good substitute? WHY? Obviously the why is the cost of the pieces, the hauling, setting and plumbing but then in the middle of winter I'm a little less tuned in to practical.
Terra Sculpture's
Kismet, an oxidized steel sculpture
,
is such a graceful piece and enduring with one inch steel bands.
I have this sheer curtain with LED lights on my screened porch. It provides gentle light on warm summer nights and since the lights aren't warm, it doesn't attract insects.
This aluminum outdoor bench from Orange22 comes in various colors but I favor the cool turquoise. I like a mix of modern and antique although not jumbled right next to each other. It's the advantage of having acres and trees; private venues can accommodate different styles without looking wrong.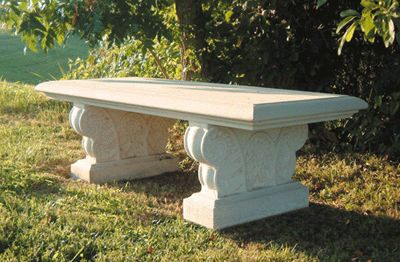 This Longshadow 690 lb. bench can be a focal point or tucked among plants to offer a private resting place. A smaller and cheaper cement bench is easier to handle although not quite as sturdy or enduring. Both do well if the ends braces are sitting on something stable and level such as cement.
http://youtu.be/qRFBLm8NcpY
This kinetic copper wind sculpture is from Stanwood Imports. It needs to be in the sun where it catches the rays and out of the way of traffic so it isn't damaged. Watching can be hypnotizing and restful.
Enjoy your cold evening cataloging - it's what a gardener does in January and February.