My niece sent photos from her recent trip to Barcelona - a beautiful city full of spectacular architecture. One shot caught my gardening interests: a photo of blue morning glories cascading over a large cacti. Certainly a combination I'd never imagined and one pleasing to see.
Sometimes we need to get outside our own environments to expand our own ideas and imagination. I think gardeners, in general, appreciate the beauty of our world and the differences that make it interesting.
Through the web and especially garden blogs, we are now privy to beauty in remote places like never before. In many cases it's places we will never visit - some in private gardens and others we may not get to in this lifetime.
Dreaming and imagination, fueled by the beauty created by others, is what inspires our local gardens. A bit of whimsy gleaned from the grand gardens of estates and public areas is just fine.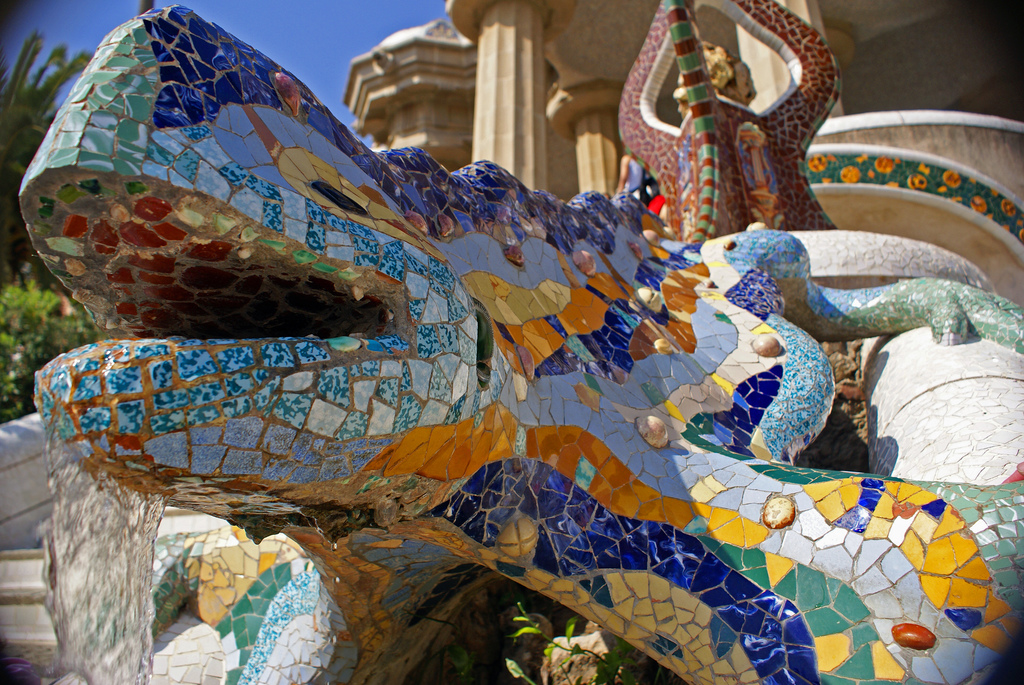 Barcelona facades are covered with mosaics of huge proportions and those may be transferred to small stepping stones in our gardens.
Looking glass water features the size of a city block may inspire a small pond set in the sun.
Garden sculptures by renowned artist in every size and period may grace estates and parks enabling the idea of a small example nestled among your trees.
I may not have the Chicago "bean" but I can have my own sculpture.
I no longer have my Georgia cacti (attacked my fingers once too often) but I can let morning glories tumble over my lilac bush. It's a simple transfer of ideas.
Enjoy the beauty of gardens everywhere and spend a bit of time enjoying your own. Through the eyes of others it just might be their inspiration.